We work with software users
We make your existing systems work together to save time and reduce mistakes
When off the shelf software doesn't fill your need, We create custom software solutions that work with your existing sofware systems.
We securely host your software and data.
We convert data from one system to another when you want to change systems so you hit the ground running
We work with software providers
We provide custom solutions to your customers while keeping your internal devlopers focused on your core product.
We reduce the hurdles in your sales process by allowing complex customers to find the tailored solutions they need.
We only provide solutions that fit your mission.
Ready to see how fast and easy a solution can be?
Our sales process is simple. We start by learning about your needs and provide solutions and pricing fast.
Talk With a Solution Engineer
Testimonials
We strive to make our customers successful

Austin Croom
CEO & Managing Partner at ClearRCM, LLC
The programmers at Lift Data Services have provided our company with interfacing and data conversions on many different EMR projects for several years. Additionally, they developed a custom interface solution that enables our billing team to consolidate financials from disparate PM systems at the click of a button. This has saved us countless man hours at month-end and greatly improved the accuracy of our reporting.

Lift Data Services is reasonably priced, technically competent, and they always deliver on time. Most importantly, they treat my clients as if they were their own. These are not qualities I find often in our industry. I cannot recommend their people and services enough and welcome any further inquiries.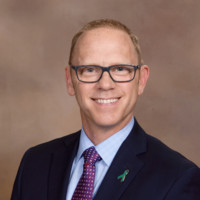 Charles James
President and CEO at North American Healthcare Management
The team at Lift Data Services are instrumental partners for North American HMS interface and data needs. Russell and his team provide excellence, timeliness, consistency, and robust data solutions for our Revenue Cycle Management and Electronic Health Record integrations. They are our go-to data partners for many years.
Talk with a
Solution Engineer.
Address:
220 Saint Michael St
Mobile, AL 36602
Email:
info@liftdataservices.com